Your Monthly Marijuana Horoscopes
For December 2022!
---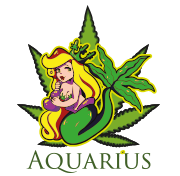 Aquarius (Jan. 20 – Feb.18)
On December 7th, Mercury will enter Capricorn. The planet of dialogue will become a little quieter in the chat as it explores the winding roads of your inner existence. You can choose to set aside some time to think back on prior conversations as they may shed light on more shadowy areas and where you may need to delegate so you can focus on innovation.
Smoking Bubba Kush offers peace and quiet to your world despite all that is happening around you.
---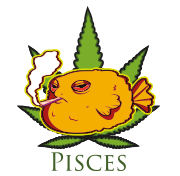 Pisces (Feb. 19 – Mar. 20)
The Full Moon in Gemini on the 8th will be in your Fourth House of home, kin, and emotional grounding. As important as it is for you to feel at ease occupying space in the outside world, it is equally important for you to support your inner sense of comfort. This isn't a time for taking up space to dominate, making a statement, or showing off. Be aware of what is genuinely important and what is extra noise to avoid becoming sidetracked.
With the Sativa-dominant Sour Diesel, you can bring excitement and creativity back into your life. A strong, mood-lifting flower that provides the best daytime high.
---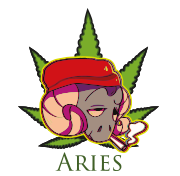 Aries (Mar. 21 – Apr. 19)
On December 7th, Mercury enters Capricorn, the section of your horoscope where you have power and are propelled into the spotlight. It's time to make plans for projects that require a lot of heavy lifting. Give unplanned suggestions some consideration. Utilize ideas from team discussions and work meetings. Feel free to discuss business matters during get-togethers after work and online discussions as well.
With its delicious flavor and appealing effects, Wedding Cake puts a stop to depressing moods, making it simple to get yourself out of a slump.
---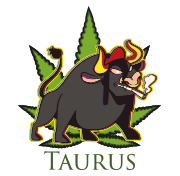 Taurus (Apr. 20 – May 20)
On December 8th, there will be a Full Moon in Gemini, which encourages you to manage your resources honestly no matter the conditions. It challenges you to think about how you can convey value to yourself. The Full Moon in Gemini pushes you to set yourself up for financial success because you understand how important it is to use and share your knowledge with the rest of the world.
When daily life gets uncomfortable and stressful, Gelato will always deliver the good moments and a top-notch smoke session.
---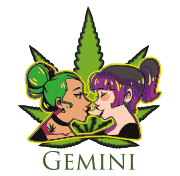 Gemini (May 21 – Jun. 20)
On December 7th, Mercury enters Capricorn and embarks on a journey through your assets. You are encouraged to establish clear lines in the sand between what's yours and the property of others. At this time reconsider ideas that were originally brushed off as being overly idealistic. Diverging from the well-known path can connect you more clearly with your commitments.
Mimosa provides the ideal flavor that is stimulating and smooth yet robust enough if you're looking for a relaxing strain to smoke while unwinding or looking for pain relief.
---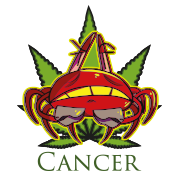 Cancer (Jun. 21 – Jul. 22)
Make time for you and your lover on the calendar as Mercury enters Capricorn on December 7th. In this part of your chart, the planet of communication aims to outline a plan for your interpersonal relationships. Explore fresh avenues for your relationship such as impromptu getaways to strengthen the bond between you and a significant other.
Do-Si-Do is a hybrid Indica strain derived from OGKB. When you're in the mood for a night of social media scrolling or a movie marathon, light this one up for an earthy body high.
---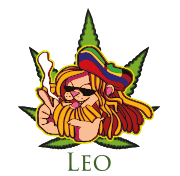 Leo (Jul. 23 – Aug. 22)
This week's astrology makes it very plain that you can only engage in mending love matters if you have a firm understanding of what love is and isn't. Love is a reflection of your worth and the mirror of your beauty. The Full Moon in Gemini on the 8th shows that love is a representation of who you are in your community. A feeling of unity is love standing firmly in agreement and valuing the characteristics we were born with.
Sunset Sherbert has a powerful high. It's an exceptional smoke strain with a sweet cherry flavor.
---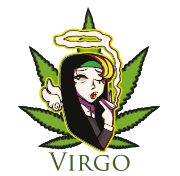 Virgo (Aug. 23 – Sep. 22)
You'll need to strike a balance between your desire to stay inside and making the most of all the pleasant vibes that are available out in the world because the influence of the Full Moon in Gemini on the 8th is in your Tenth House of career and the public sphere. Attend events that require you to leave your comfort zone. Pay close attention to every single detail in career communications so that you are better prepared to accept any honors and celebrations that may be taking place for you right now.
A combination of OG Kush and Durban Poison is found in Girl Scout Cookies (GSC), making it the ideal strain to conclude the night allowing you to think clearly and let loose.
---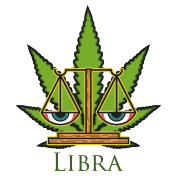 Libra (Sep. 23 – Oct. 22)
The Gemini Full Moon on the 8th of this month puts your beliefs and bigger life objectives more clearly into perspective. It reveals what matters to you, why it matters, and how you could act more fully in line with those beliefs. The current horoscope compels you to choose between committing to a belief while facing your fear and you can't pretend that you don't have an opinion right now.
Animal Mints is a coveted strain that outperforms the well-known giggly strains found in other hybrids.
---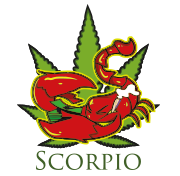 Scorpio (Oct. 23 – Nov. 21)
The Full Moon in Gemini on the 8th sheds light on the area of your chart that deals with the hardships of living an earthly existence, its emotional effects, and how you might be able to benefit from other people's success. Under the sway of this Moon, your business connections and interactions may prosper. You can observe the Full Moon in two ways: by attempting to fulfill your end of a bargain or by paying homage to the predecessors who have impacted your life.
Gorilla Glue is a perfect blend of exhilaration and uplifting effects with an earthy smoke aroma.
---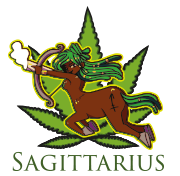 Sagittarius (Nov. 22 – Dec. 21)
You should compile a list of your savings and income on December 7th when the planet of commerce enters Capricorn. Mercury, the trustworthy accountant when it's in Saturn's natal sign, will help you maintain restraint if you decide to make financial preparations you'll need for the near future. Creating protections against potential money adversity is a good idea, but when it comes to developing plans for financial preparedness, you must do what you feel is best.
Pink Kush, an indica-dominant hybrid strain, has 18% THC, making it possible for even more enjoyable days.
---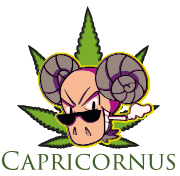 Capricorn (Dec. 22 – Jan. 19)
You will succeed best this month when you are able to declutter all of the psychological junk out of your inner workings. If you anchor yourself in your daily tasks and take a hint from the Gemini Full Moon, which is in your sixth house of routines, you can achieve this more easily. The truth is that all you need to concentrate on right now is what is in front of you because things could all too easily become lost and sidetracked.
San Fernando Valley OG (SFV OG) maintains a balance between physical calmness and mental recovery. This plant promotes mental clarity.