Your Monthly Marijuana Horoscopes
For December 2021!
---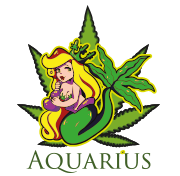 Aquarius (Jan. 20 – Feb.18)
You'll be spending a lot of time with friends and within your network as the New Moon enters Sagittarius in your 11th house of aquaintances, personal goals and humanitarism. You'll feel the desire to go out in public and interact with others. Humanitarian and progressive activities will help you feel charged.
Get the sense of a peeled a fresh lemon with Lemon Haze. With its long buzz you can boost your mood, increase your appetite and ease pain.
---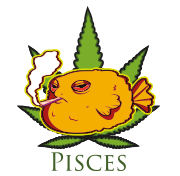 Pisces (Feb. 19 – Mar. 20)
This is a good month to focus on your public standing and how you want to known in the world as the New Moon enters Sagittarius in your 10th house. It is important that you give attention to your career or the legacy you want to create. If you've been putting in a lot of work here, you'll get recognition for your accomplishments.
Lemon OG makes an aroma statement. This skunky and fruity strain makes for a fast acting sleepy sensation with end of the day stress relief.
---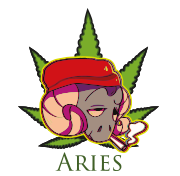 Aries (Mar. 21 – Apr. 19)
Freedom through knowledge is your desire this month as the New Moon happens in Sagittarius in your 9th house of personal development, abstract thinking and purposeful adventure, you'll gain a new perspective on what it is you need to expand in your career, faith and overall life. If you can go on a long-distance trip with the intent of learning or take a course that will provide you with a skill, this is a good month to do it.
Reduce anxiety and insomnia with 3rd Coast Panama Chunk. This strain works great for an upbeat buzz and provides Sativa energy for mood elevation throughout the day.
---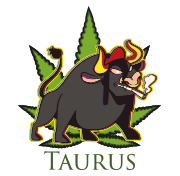 Taurus (Apr. 20 – May 20)
As you begin to feel more need for privacy and the deeper meaning of things as the New Moon transits through Sagittarius in your 8th house, this is the time to give and receive emotional support to your most intimate relationships. Face your fears, whether it's calculating your debts or watching a scary movie, you can handle deep research, problem-solving and uncovering the unknown.
Nightshade is an evening indica that is on-trend and inspired by strains like Gelato and Biscotti.
---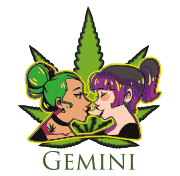 Gemini (May 21 – Jun. 20)
This is the month to be there for best friends and committed partners because the New Moon is entering Sagittarius in your 7th house of relationships, attraction and justice. You can focus on reconciling issues with a partner or someone you have a conflict with. Be the bigger person in all interactions and avoid being overly dependent on others when it comes to your emotional security.
Easily lift your mood with Cake Batter, a vanilla-scented smoke. Its high THC content is best for non-beginners, so partake if you're a true connoisseur.
---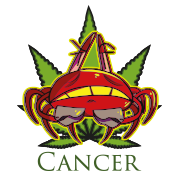 Cancer (Jun. 21 – Jul. 22)
It's fine if you want to put extra energy into your daily routine and health habits as the New Moon enters Sagittarius in your 6th house this month. If you are feeling a little unorganized, you'll have the desire to tidy up your life by decluttering, rearranging and removing all that is no longer serving you to be efficient. Avoid stress and work towards the result of achieving comfort.
Cherry Pie comes with anxiety relief and a sweet vapor. A natural medicine, this cherry-aroma strain has gentle and calming effects.
---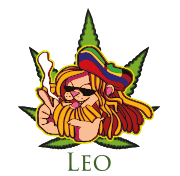 Leo (Jul. 23 – Aug. 22)
You'll recognize your desire to have more fun and be more social during the New Moon's transit in Sagittarius this month through your 5th house and you'll want to express more romantic emotions with a partner. Doing hobbies or turning them into a small business would be favorable. This is a good month to use your confidence to be seen and show off positive self-expression.
Ice Cream Cake is a creamy and sweet strain that works its way up to an intense head high and evens out to a nice relaxation.
---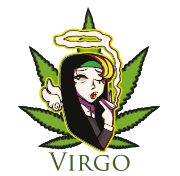 Virgo (Aug. 23 – Sep. 22)
Seeking comfort and familiarity is ideal for you as the New Moon transits Sagittarius in your 4th house. Spend time with close family, relatives or even roommates because home is where you'll feel best. Focus on privacy, beautifying your space and feeling emotionally and physically safe.
Voted 1st place in the Michigan and Los Angeles Cannibus Cups, Original Glue is the ideal hybrid strain for a quick-hitting high and heavy relaxation.
---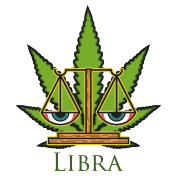 Libra (Sep. 23 – Oct. 22)
The New Moon is in Sagittarius this month and you may be feeling on the go and a little scatterbrained. There isn't a lot of downtime and you can expect lots of communication, errands to run, and learning a lot from your immediate environment and the familiar places you often go to. This transit is happening in your 3rd house of ideas, friends and neighborhood. This could be a good time to improve any personal transportation issues and make new acquaintances.
Wedding Cake is a potent and relaxing strain that is fantastic for calming the body and mind.
---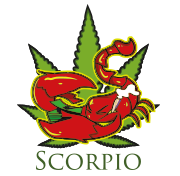 Scorpio (Oct. 23 – Nov. 21)
You need to put your attention on your finances and the things you are maintaining. The things you own do give you your value, but thinking of ways to earn more income and gain financial security will help you feel more in control. You can be very practical and figure out ways to make money with your talents with this New Moon in Sagittarius transit happening in your 2nd house.
Get relaxed and happy with the uplifting, fruity and floral MAC (Miracle Alien Cookies) strain. It features a couch lock effect and an intense high.
---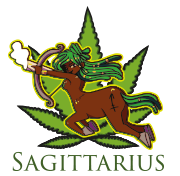 Sagittarius (Nov. 22 – Dec. 21)
Your thoughts and actions are based on your emotions and moods this month. The New Moon is transiting your sign in your 1st house. This is a good time to try new short-term projects and activities. Make sure you're not taking people and circumstances too personally because you can be feeling sensitive.
Enhance your high with a sweet and sour Grape Pie strain that will bring relaxed focus to your days.
---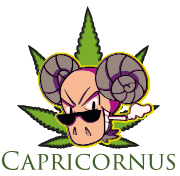 Capricorn (Dec. 22 – Jan. 19)
The New Moon enters Sagittarius in your 12th house of isolation, intuition and relaxation. This is a good time to rest and connect with your inner self. You'll feel sluggish and it's not a good time to try a lot of new things and be social. Not honoring this transit can make you come off as irritable and insecure.
Celebrate it for its thick smoke and take in its euphoric and uplifting effects with candy-scented Runtz.