Your Monthly Marijuana Horoscopes
For August 2021!
---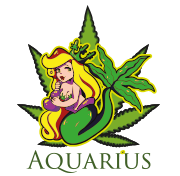 Aquarius (Jan. 20 – Feb.18)
As the New Moon enters your 7th house on August 8th, 2021, you are being asked to work well with others. Be open to meeting a new business or romantic partner. You'll also see your current partnerships in a new way. These relationships will require compromise and cooperation. This is a good time to start a new relationship or level up an ongoing one such as engagement or marriage.
Strawberry Banana lets you enjoy some sweetness with calm and focused effects.
---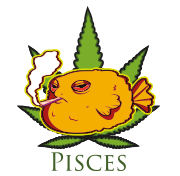 Pisces (Feb. 19 – Mar. 20)
If you've been thinking about starting a new health regime, now is a good time because the New Moon will be in your 6th house on August 8th, 2021. This is the time to start new routines. As this is the house of schedules and hygiene, this part of life can very easily go on autopilot. Use the New Moon to be mindful of your daily schedule and optimize it in the healthiest way possible.
Hit all the sweet spots with Strawberries and Cream. It eases chronic anxiety, depression, appetite loss, stress, muscle aches and physical pain.
---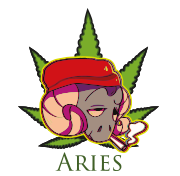 Aries (Mar. 21 – Apr. 19)
The New Moon in Leo is happening on August 8th, 2021 focusing on your 5th house that represents children, self-expression, entrepreneurship and sports. Be open to a new romance or creative project. Self-expression is high at this time and however you decide to show yourself to the world, do it in a big way that lets your light shine.
Get lit with Strawberry Cough. From the first hit you'll taste the strawberry flavor and feel the powerful high kick in taking away all stress and anxiety.
---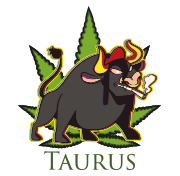 Taurus (Apr. 20 – May 20)
The New Moon in Leo on August 8th, 2021 activates your 4th house. You may need a fresh perspective or a set of new intentions that focuses on family life or this could be a good time to take a restful vacation. Making plans to move to a new home or making your current one more comfortable is also aligned with this New Moon energy.
Escape damp moods with Super Lemon Haze. A defined head high will make you giggly and cheer you up.
---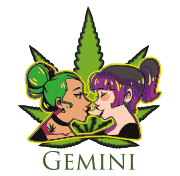 Gemini (May 21 – Jun. 20)
With the New Moon in Leo happening on August 8th, 2021 in your 3rd house, you are feeling comfortable expressing your thoughts and ideas. Whether it's through writing, in-person conversations or online, it's time to let yourself be heard in a big way. There could also be a focus on siblings, neighbors or coworkers at this time.
The long-lasting high of Golden Pineapple will help you experience more sweetness in life.
---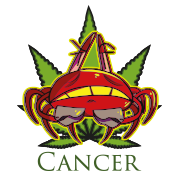 Cancer (Jun. 21 – Jul. 22)
You may be receiving a fresh perspective towards your finances and self-worth as the New Moon enters Leo on August 8th, 2021 in your 2nd house. You could feel the desire to spend money on items that bring you some attention. This is also a good time to find new ways to earn income. Ask and seek for what you deserve.
Banana Kush will put a smile on your face and make you feel sociable. Be sure to take advantage of its long-lasting effects.
---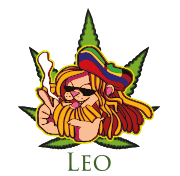 Leo (Jul. 23 – Aug. 22)
The New Moon in Leo will be traveling through your 1st house on August 8th, 2021. It really is all about you at this time. You can express yourself big through fashion or some other physical transformation or let your personality shine through. Whatever validation you are receiving at this time, it all feels positive.
Show up in the world happy, focused and energized with Jack Herer. This strain is suggested as a wake and bake giving you an alert start to the day.
---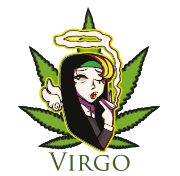 Virgo (Aug. 23 – Sep. 22)
This New Moon in Leo is traveling through your 12th house on August 8th, 2021. You naturally aren't into flashiness and showmanship so this New Moon is coincidently focused on rest, finishing projects and tending to your feelings. Although the New Moon is about initiating newness, with it being in your 12th house, wait a few days before launching something new.
Zkittlez is a strain that is plenty strong for the month of August. Enjoy pleasant body sedation with mental stimulation.
---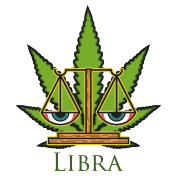 Libra (Sep. 23 – Oct. 22)
This New Moon in Leo wants you to tap into your network to help you accomplish big goals around August 8th, 2021. You have friends or organizations that are willing to contribute. Think big, bold and dramatic, and express your ideas to your network with an emphasis on doing good for humanity.
What makes Durban Poison the best Sativa overall? It's effects are a stimulating clear-headed high that gives you energy and emotional bliss.
---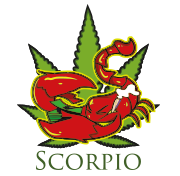 Scorpio (Oct. 23 – Nov. 21)
You could be desiring something new to happen in your career as the New Moon enters Leo in your 10th house on August 8th, 2021. This is a good time to seek new employment, ask for a promotion or start a business of your own. If you work for yourself or are the decision-maker for a brand, now is the time to launch new business initiatives.
White Durban gives a noticeable body high, but doesn't leave you sedated; instead it offers a lively and uplifting stone.
---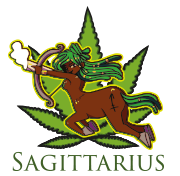 Sagittarius (Nov. 22 – Dec. 21)
The New Moon in Leo moves into your 9th house, ruled by your sign, on August 8th, 2021. This is a good time to learn something new that broadens your perspective on life. You can do this through traveling or enrolling in an educational program. You are also in alignment to broadcast your own knowledge, wisdom and experiences through social media or other publishing platforms.
At the end of the day allow your brain to relax with Hell's OG. Your favorite sleepy time strain.
---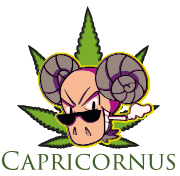 Capricorn (Dec. 22 – Jan. 19)
The New Moon in Leo lights up your 8th house on August 8th, 2021. You could receive good news related to third party money matters such as loans, grants, scholarships or credit. This could also relate to job promotions or bonuses as well. The 8th house also represents healing and intimacy. This New Moon could give you a fresh perspective on past hurts and close relationships.
Kosher Kush is perfect for enhancing your creative process while keeping you engaged in your work.