Your Monthly Marijuana Horoscopes
For July 2020!
---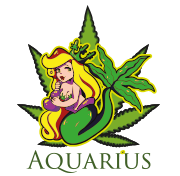 Aquarius (Jan. 20 – Feb.18)
Until the end of the year, Saturn is retrograde in Capricorn in the area of self-sacrifice, the subconscious and solidarity. The last three years have brought about beliefs and situations you've had to let go of. The last part of the year will allow you to change your paradigm in this realm.
Bubba's Gift is an evening strain that'll help guide you into a meditative state keeping you alert but relaxed.
---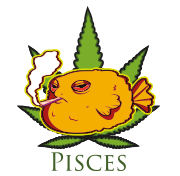 Pisces (Feb. 19 – Mar. 20)
This Saturn retrograde in Capricorn is giving you the opportunity to evaluate where you stand in society, within your friend groups and the principles you hold. Do you feel connected to the organizations you've been involved in or are you needing to find a new group of like-minded people? There is more work to be done in your networks to manifest your goals.
Of course, teamwork makes the dream work. So give focus- effective Mimosa a try, a mid-level buzz strain to encourage collaboration.
---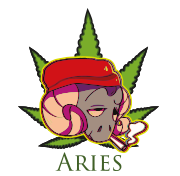 Aries (Mar. 21 – Apr. 19)
Because Saturn has retrograded back into the area that affects your career and public standing, for the next few months you're given the opportunity to complete unfinished business in this part of life. Tying up loose ends here will give you space and freedom to manifest a true purpose and how you want the world to see you.
Stay focused and keep hustling with Super Jack, a sweet Sativa strain that energizes and actually motivates you to get stuff done.
---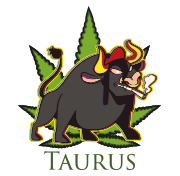 Taurus (Apr. 20 – May 20)
With Saturn retrograding back into Capricorn this month, it is causing a lot of hard work and frustration in your life relating to what you believe in. Before Saturn returns back to Aquarius later this year make sure to work on expanding your horizons and perspective of the world.
Keep calm and merge on with Legend OG, a kush strain good for meditation to help you connect your personal beliefs and ease anxiety and depression.
---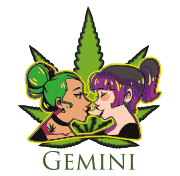 Gemini (May 21 – Jun. 20)
Saturn is in retrograde right now in Capricorn and it is telling you that you have more work to do in your intimate relationships and facing your fears. Dealing with any emotional turmoil that has accumulated during this past three year Saturn cycle will set you free from your karmic debts in this part of life.
Stay balanced with uplifting Motorbreath to help deal with the major transformations you've been experiencing.
---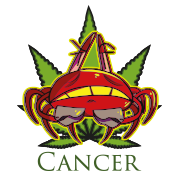 Cancer (Jun. 21 – Jul. 22)
Saturn is retrograde in Capricorn for the rest of the year in the area of your committed romantic or business partnerships. Saturn has been affecting this area of your life for a few years and now is the time to resolve any long-standing issues. Communicate and compromise so that you can bring in some newness and excitement.
You won't mind spending the time to talk things out with the help of Sour Maui to keep your relationships on good terms.
---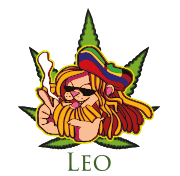 Leo (Jul. 23 – Aug. 22)
Saturn is retrograding back into the area of your everyday routines, including health and responsibilities. Where have you felt frustration in your everyday duties that weren't giving you good results? For the rest of the year, you'll have the chance to create more order so that you open up space for what you are trying to attract in your life.
Strawberry Ice will ease some of the added pressure that comes with fulfilling everyday obligations.
---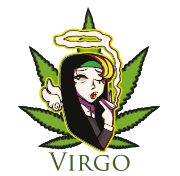 Virgo (Aug. 23 – Sep. 22)
The Saturn retrograde in Capricorn is going back into the area of your life that represents children, fun and romance. For the rest of the year, it will be a good time to connect to your creativity and not fall into a rigid schedule that squeezes out any personal enjoyment. Focus on making these areas a priority.
Revitalize your playful side with Cracker Jack to help bring back the fun to your hobbies and relationships.
---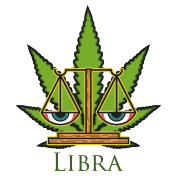 Libra (Sep. 23 – Oct. 22)
Challenges that may have occurred over the last three years within your family, home and private life will need to be revisited because Saturn retrograde is affecting this area. If you don't feel a sense of security where you are right now, there is opportunity until the end of the year to find the place where you feel at home.
Create your ideal comfort zone with Ice Cream Cake, an Indica strain that provides end of the day relaxation and peace.
---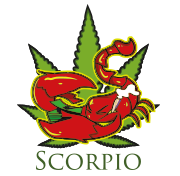 Scorpio (Oct. 23 – Nov. 21)
Saturn is retrograding back into the parts of your life that affect your logical thinking, life skills and communication. For the rest of the year, it is a good time to learn a practical skill that will be useful in the next three years.
Sour Patch Kiss is an uplifting, fun, and tangy way to become a jack of all trades.
---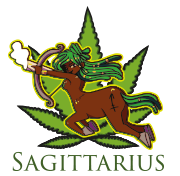 Sagittarius (Nov. 22 – Dec. 21)
Personal finances and resources are being highlighted as Saturn retrogrades back into Capricorn this month. The last three years may have been challenging in this area, but issues will pop up again concerning how you make money. Do you need a side hustle or a new career path altogether?
Super Jack is a strain that'll help with focus and allow you to continue to be intentional when it comes to earned income and keeping it.
---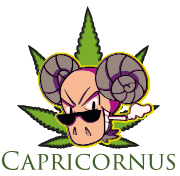 Capricorn (Dec. 22 – Jan. 19)
You've felt the need to prepare in all areas of life over many years and this retrograde will be the end of a tumultuous cycle. All the chaos that has occurred has made you wise and you feel more capable because of what you've gone through. The last half of the year will bring a release of pressure that'll allow you to stand confidently in your authority.
Celebrate your wins and ease into full relaxation with Slimer OG.