Your Monthly Marijuana Horoscopes
For May 2021!
---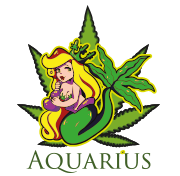 Aquarius (Jan. 20 – Feb.18)
On the 11th, a new moon moves into the sign of Taurus in your 4th house that is the place for inner solace, home life, seclusion and caring. This is an excellent time to design a dwelling space that feels like a retreat. Make it so that you feel free to revel in pleasures and completely relax. Find counsel if you need help on figuring out what makes you feel protected and rooted.
In the face of everything that's proceeding in the world, as long as you keep Bubba Kush in the rotation, your world maintains serenity and tranquility.
---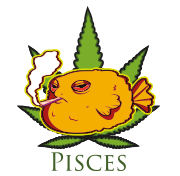 Pisces (Feb. 19 – Mar. 20)
There will be a new moon in the sign of Taurus happening on the 11th. In your 3rd house, this new moon will venture into the sector of life that represents your neighborhood. This is a time to get involved in your local community, catch up with siblings, or welcome new ways of thinking and communicating. Taurus embodies seduction, scenery and abundance. Get outdoors and admire where you reside.
Reintroduce excitement and fertility into your life with the Sativa-dominate Sour Diesel. A pungent, mood-boosting bud that makes for a pinnacle daytime high.
---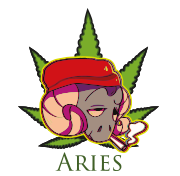 Aries (Mar. 21 – Apr. 19)
On the 11th of this month, it is a good idea to set your intentions on the way you earn income, sharing your talents with others or taking it easy and being mindful since the new moon is in Taurus in your 2nd house. This is the sector of life that indicates nature, doing things step-by-step, and physical belongings. You may be attempting to find something new in the material realm. This is an excellent time to find creative ways to appreciate things you already love.
Lift yourself out of low spirits easily with Wedding Cake which puts an end to somber moods with its dessert flavor and enchanting effects.
---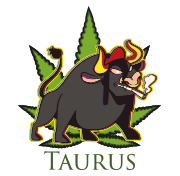 Taurus (Apr. 20 – May 20)
The 11th is an outstanding time to apply the energy of intention to improve your personality, bodily appearance and immediate environment since the new moon is in Taurus. It is taking place in your 1st house. In what way can you introduce yourself to others in a fresh new way? An originally new perspective on self-awareness can truly uplift your self-esteem at this time. Plant the seeds needed to become the highest rendition of yourself and you will see growth and manifestation near the next full moon.
Day-to-day living can sometimes be uncomfortable and stressful, at least Gelato will always make good on bringing the high vibes and a supreme smoke session.
---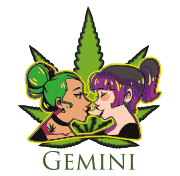 Gemini (May 21 – Jun. 20)
A new moon in the sign of Taurus moves into your 12th house showing the way to new understandings about your innermost thoughts, behavioral patterns and dreams. Taurus indicates beauty, charm, security and self-esteem. You are in alignment with this energy when you implement actions that support enhancing your surroundings. This makes you a vibrational match to your desires. Set intentions that deal with overcoming difficulties and negative behaviors.
If you're in need of an enjoyable strain to light up while unwinding or for relief from discomfort, Mimosa gives the perfect flavor that's energizing and smooth yet powerful.
---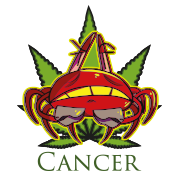 Cancer (Jun. 21 – Jul. 22)
The new moon in Taurus is located in your 11th house that means social awareness, humanitarianism, technology and revolution. Focus your personal values and income here during this month. You may consider getting rid of old electronics and buying the latest ones. Especially if they can make your life extra comfy.
Do-Si-Do comes from OGKB, an Indica hybrid. Spark it up for an earthy body high that's ideal for when you're feeling like a night of scrolling through social media or a movie marathon.
---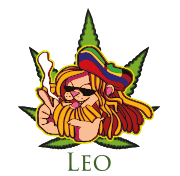 Leo (Jul. 23 – Aug. 22)
The new moon in Taurus happens on the 11th and it is a favorable time to make intentional moves that give you security within your career, status, or towards what you want your legacy to become. When you attempt to find a fresh perspective in this 10th house position, it can attract inflated income, a boost in status at work and approval from the higher-ups. Taurus introduces a lot of attractiveness and appeal to this area of your life.
Sunset Sherbert: Sweet berry flavor, potent high. Gift yourself with a strong, candied strain that's got an unprecedented smoke.
---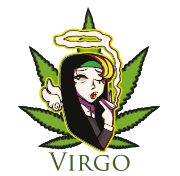 Virgo (Aug. 23 – Sep. 22)
There will be a new moon in Taurus happening on the 11th in your 9th house. This part of life indicates foreign travel, higher education, spirituality and publishing. This is a terrific time to plunge deeper into a branch of knowledge that is significant to you. It will broaden your horizons and the information will mean a lot to you. Set intentions that strengthen your faith this month.
Girl Scout Cookies(GSC) features a cross between OG Kush and Durban Poison that you can think deeply with or vibe out with for a perfect end to the night.
---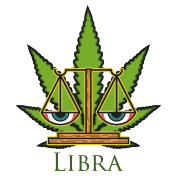 Libra (Sep. 23 – Oct. 22)
The new moon in Taurus is transpiring on the 11th of the month in your 8th house of attachments, shared finances, debts, vulnerability and spirit connections. This is a good time to set an intention on generating harmony and cordiality in your close relationships or with your debt collectors. Look for new ways to handle intense circumstances pertaining to death, money and other divided assets. You can discover something valuable in these situations.
Animal Mints is a prized strain surpassing the popular giggly strains that comes with some hybrids.
---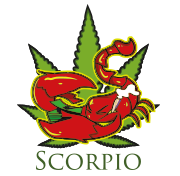 Scorpio (Oct. 23 – Nov. 21)
The new moon in Taurus will take place on the 11th. This will result in your 7th house of one-to-one relationships containing professional and romantic partnerships. Open adversaries are also characterized by this house. If you own a business, your competition could be a cause of opposition. Live on the offense. Be impartial and harmonious with your relationships.
Gorilla Glue is a toss-up between ultimate euphoria or being calmly uplifted; a flawless balance with an earthy smoke.
---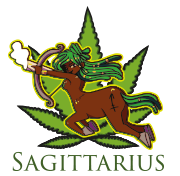 Sagittarius (Nov. 22 – Dec. 21)
In your 6th house is the sign of Taurus and here, a new moon will appear giving rise to original ideas in the sector of health, day-to-day routines, habits and general well-being. This is a good time to plant seeds and intentions that boost your health by starting a new daily practice. You can upgrade your professional relationships with coworkers or employees as well.
With 18% THC in this Indica-dominant hybrid strain, Pink Kush makes it possible to experience miracles, which makes your days even more of a delight.
---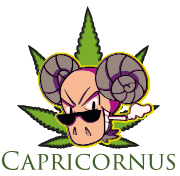 Capricorn (Dec. 22 – Jan. 19)
Make moves with intent and embrace a new viewpoint on things on the 11th of this month while the new moon is in Taurus in your 5th house. The 5th house represents entertainment, glamour, small business and inspiration. Taurus rules nature, style, leisure and physical sensations. Get a garden going even if it's just a patio or window garden. Dating, shopping trips or brand design in your business is all lined up with this new moon.
San Fernando Valley OG(SFV OG) keeps physical tranquility and mental restoration at an even balance. This bud supports mental sharpness.