Your Monthly Marijuana Horoscopes
For February 2021!
---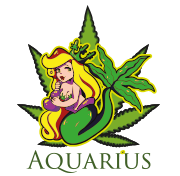 Aquarius (Jan. 20 – Feb.18)
You are appealing to people and opportunities because the planet Venus has made a move into your sign this month. This is happening in your 1st house which represents personality and identity including your physical appearance. Putting in the conscious attempts to really show up in your everyday life can result in some favorable circumstances and happy surprises in all areas of life.
Before Cherry OG: Existence was bitter, demanding and uptight. After Cherry OG: All is lively, tranquil and mind-body buzzing.
---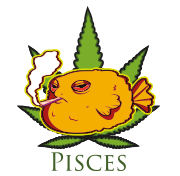 Pisces (Feb. 19 – Mar. 20)
The planet Venus is passing through your 12th house in the sign of Aquarius, which embodies reclusiveness, artistry, and the subconscious. This is a good time to bring out a project you've been working on in secret and gift it to the masses. Venus is bringing in approval and appreciation to the self-improvement efforts you've been putting into yourself and/or your creative plans.
At 27% THC, the loud effects of the Kush Mints strain come with a minty aroma and taste and a relaxed mood elevation.
---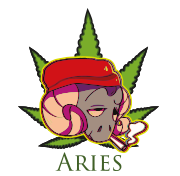 Aries (Mar. 21 – Apr. 19)
Your 11th house of friendships, long-term goals, accolades and social causes is being illuminated by Venus coming into Aquarius this month. Venus is launching beauty, balance and attraction to this area of life for you. You will experience powerful energy centered on social and community participation this month. This is a good time to be open to collaboration and creating something with like-minded people from all walks of life.
Charm friends and associates while maintaining your individuality with a trendy sweet strain. With a delicious taste and lemon scent combined with stress-relief effects; Gushers diminishes the irritations of the day.
---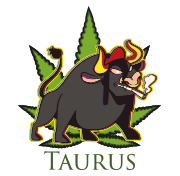 Taurus (Apr. 20 – May 20)
Your 10th house of career, status, public recognition and legacy is motivating you to be innovative and an original thinker this month. The planet Venus has entered the sign of Aquarius making you appealing to authoritative people and occupational opportunities. This is a good time to strengthen and amplify your professional relationships.
As a fruity strain with an immediate buzz, the loud results of Gelato #41 come from the 24% THC, permitting you to get creative for much-needed balance this month.
---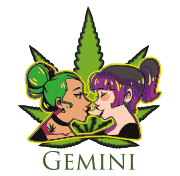 Gemini (May 21 – Jun. 20)
Your 9th house in Aquarius is greeting the planet, Venus, causing your wisdom, knowledge and life experiences to be appealing to others this month. There will be valuable circumstances and events for you to take part in and to share what you know with the collective and it is being well-received. This is the month to enlighten others and publicize your knowledge.
Triangle Kush has inspiration, mood uplifters, and the physical discomfort relief that induces heavy sleep or relaxation. A well-spent day brings happy sleep.
---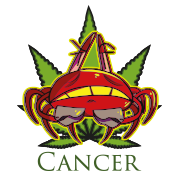 Cancer (Jun. 21 – Jul. 22)
As Venus joins the sign of Aquarius in your 8th house, it wants you to take notice of your love relationships and linked assets this month. This energy is asking that you keep them in balance. You are at a vibrational match to attract financial resources and money towards you and your close partners. Positively and gracefully accept help from others who desire to contribute to your interests or who want to invest in you in ways that expand your resources.
Schedule a night in with Lucid Bolt, an Indica-dominant hybrid, which is cheerful and de-stressing.
---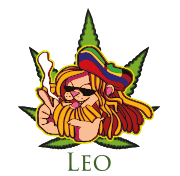 Leo (Jul. 23 – Aug. 22)
This month you'll get the outcomes you want when you pleasantly work together to get things done with your romantic or business partners. One-to-one partnerships outside of your personal relationships will be rewarding as well. Venus is in Aquarius in your 7th house this month ushering in a lot of liveliness to this area of life that also includes your contractual responsibilities and known adversaries. This is a good time to sort out any civil incidents or legal matters.
Cherry Pie will be your new favorite daytime strain. It'll help diminish tension and pressure while you're giving your attention to your ambitions.
---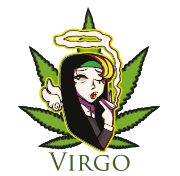 Virgo (Aug. 23 – Sep. 22)
The activities of your 6th house of daily routines, work and health will be immensely felt this month and throughout this friendly Aquarius season. Venus is here synchronizing associations with co-workers and employees. You are mentally captivating in gatherings this month and shine in group work projects. Group and collaborative fitness classes can also bring progressive health for you this month.
When you think of Gelonade, you imagine a state of comfort and well-being. That's because once you have contact with its energizing effects, you'll gain the uplifted confidence to step into and maintain leadership roles.
---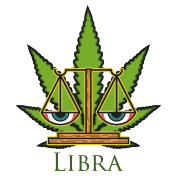 Libra (Sep. 23 – Oct. 22)
As Venus goes into Aquarius in your 5th house of love, fun, hobbies and entrepreneurship, you are longing for serenity and to be amused by all things beautiful and sensual. You can anticipate enjoying yourself with friends or attending social outings. Don't turn down requests or invites to participate in leisure and delight this month.
Lemon Tree lifts you higher and does it well. It helps you reach a state of excitement. No more anxiety, pain or paranoia. Only good vibes and motivation.
---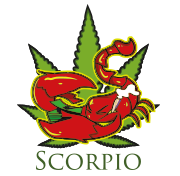 Scorpio (Oct. 23 – Nov. 21)
This month Venus joins Aquarius guiding fullness of light, energy and spark to your home life and stirring up nostalgic memories as it occupies the 4th house. You are attracting security, protection and closeness with your family and within your secluded life. This is a good time to adorn and enhance your place of residence or have family gatherings if it feels right to you.
If you've been wanting to try Sherblato, now's the time. Take a break from fixed schedules and meticulous plans today with a boost from Sherblato.
---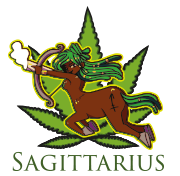 Sagittarius (Nov. 22 – Dec. 21)
Communication, learning and local community activities are being processed through the love and appreciation planet, Venus, which is in the sign of Aquarius this month. This is happening in your 3rd house making it a good time to express yourself through writing on social media, blog posts or in a book. You can start a podcast. Gather, teach and share information through different media outlets and crowd platforms because Venus is making you captivating to others in this sector.
Apple Fritter: A full-body relaxing hybrid that turns on the creative side of the brain.
---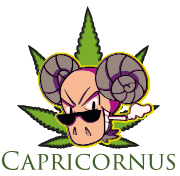 Capricorn (Dec. 22 – Jan. 19)
This is the month to accept opportunities that increase your income and then grind and hustle to make it a steady money-making endeavor. Venus has entered Aquarius and is highlighting your 2nd house of earned income, self-esteem and values. Opportunities are knocking that are enticing you to earn more and help you uplift your self-esteem. Collaborations or linking up with others can turn into consistent income or become the beginning of long-term financially favorable relationships.
The savvy way to get stimulated and centered is with Lemon Haze which lifts your mood and triggers your appetite reminding you to eat when you're in the zone and getting things done.