Your Monthly Marijuana Horoscopes
For January 2022!
---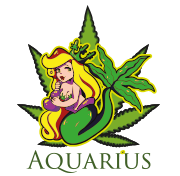 Aquarius (Jan. 20 – Feb.18)
Your intelligence is shining through as you exude confidence through your communication and curiosity as Mercury enters your sign in your 1st house. Clarity of your circumstances, surrounding and events is amplified at this time. Your conversation is enlightening but may go over people's heads. Avoid irritation from people who don't understand you. Short educational trips will be fulfilling this month.
Easily tap into an upbeat mood and silliness with Cake Batter, a sweet taste and aroma. Built-in quick high activates the munchies so it'll be one of the best you've tried.
---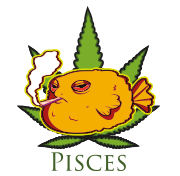 Pisces (Feb. 19 – Mar. 20)
Start off 2022 focused on healing, relaxing and solitude. This will help you recharge your mind while Mercury enters Aquarius in your 12th house. Examine self-sabotage and past traumas through creative outlets with the result of making future beneficial decisions. Journal, paint, sing, or go to therapy to overcome mental blockages.
Heal pain, anxiety and insomnia with French Toast. This strain is very potent with improved mood and productivity.
---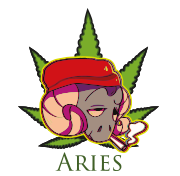 Aries (Mar. 21 – Apr. 19)
Your thoughts will be centered on your long-term goals at the start of the year as Mercury goes into Aquarius in your 11th house of aspirations, friends and technology. Your speaking and listening abilities will be on point. The advice you give will be well-received. Detach from thoughts and ideas that don't serve you and replace them with the concepts you desire. Share your ideas and knowledge with like-minded people for a sense of fulfillment.
Girl Scout Cookies(GSC) features a cross between OG Kush and Durban Poison that you can think deeply with or vibe out with for a perfect end to the night.
---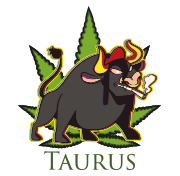 Taurus (Apr. 20 – May 20)
As your thoughts become more centered on achievement and your ambitions as Mercury transits through Aquarius in your 10th house, this is a good time to ask for promotions, take on extra responsibilities and accept job or skills training. Talk to people in your industry, create strategies and think about how you want to be known. Groups and teamwork are really beneficial at this time.
If you're in need of an enjoyable strain to light up while unwinding or for relief from discomfort, Mimosa gives the perfect flavor that's energizing and smooth yet powerful.
---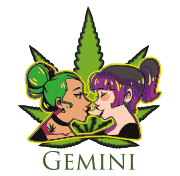 Gemini (May 21 – Jun. 20)
Start the year off optimistic and with strong faith because Mercury is entering Aquarius in your 9th house of higher learning, spirituality and publishing. Specialize, teach, write. Your personal experiences will help others. This is a good time to connect with other cultures and exchange ideas, philosophies and experiences. Expect sudden insights about life on a broad scale.
Cherry Pie will be your new favorite daytime strain. It'll help diminish tension and pressure while you're giving your attention to your ambitions.
---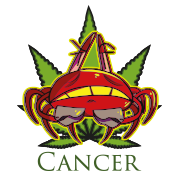 Cancer (Jun. 21 – Jul. 22)
Allow your mind to guide you into deeper knowledge and understandings as Mercury enters Aquarius in your 8th house at the start of 2022. Conversations will reveal the people who are genuine and trustworthy. You are open to discussing all the taboo topics: Sex, death, debt, conspiracy, etc. You may find that others are curious or investigating you too this month.
Triangle Kush has inspiration, mood uplifters, and the physical discomfort relief that induces heavy sleep or relaxation. A well-spent day brings happy sleep.
---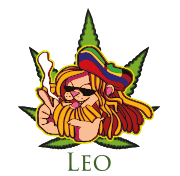 Leo (Jul. 23 – Aug. 22)
You'll recognize this month that you prefer one on one conversations over group discussions during Mercury's transit through Aquarius in your 7th house. This is a good time to resolve conflicts with others. Keep the peace, compromise, be harmonious and cooperative. This will make you more magnetic and others are more willing to help you accomplish your goals.
As a fruity strain with an immediate buzz, the loud results of Gelato #41 come from the 24% THC, permitting you to get creative for much-needed balance this month.
---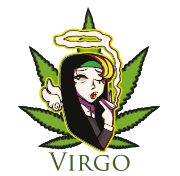 Virgo (Aug. 23 – Sep. 22)
Practicality and attention to detail is expressed in your thoughts, words and actions. You will start off 2022 on efficient mode tidying up matters that deal with work, health and routines as Mercury transits Aquarius in your 6th house. Cleaning up your life will bring peace of mind and pleasure. Any unexpected issues will be dealt with attentively and timely. Health appointments such as acupuncture, personal training or herbal consultations are all in alignment this month.
Add some loud to your day with Zkittlez. Make it earthy. Make it sweet. Lighting up with friends is optional, but more fun.
---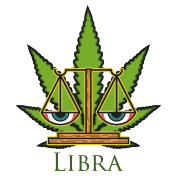 Libra (Sep. 23 – Oct. 22)
Mercury is in Aquarius to start off 2022. You may be enjoying your thoughts and insights. This transit is happening in your 5th house of hobbies, children and entrepreneurship. Mental stimulation is what you'll be seeking. Intellectual games, stock or crypto trading will bring you pleasure. This is a good time to connect with your children if you are a parent. Sharing your ideas and knowledge is good at this time and will be well received.
Cement Shoes is a strain built for watching movies, eating, sleeping and just being in complete chill mode.
---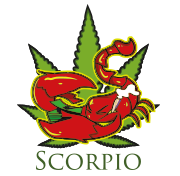 Scorpio (Oct. 23 – Nov. 21)
You need to focus on home and your future. Mercury is in Aquarius in your 4th house. Emotion-based decisions can affect your sense of safety and security. Communicate with your loved ones or the people you share a living space with. Remain practical and detached when it comes to making decisions about your home. Stick to familiarity and comfortable environments to boost your creativity.
Lemon Tree lifts you higher and does it well. It helps you reach a state of excitement. No more anxiety, pain or paranoia. Only good vibes and motivation.
---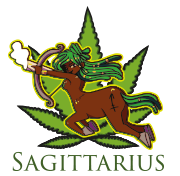 Sagittarius (Nov. 22 – Dec. 21)
Your ideas and decisions are based on the future at the beginning of 2022. Mercury is transiting Aquarius in your 3rd house. This is a good time for research, networking and learning from others. Your mind will be busy, so focus on short-term goals to avoid missing important details. Increased neighborhood commutes are expected including pivots and unexpected decision making.
At 27% THC, the loud effects of the Kush Mints strain come with a minty aroma and taste also a relaxed mood elevation.
---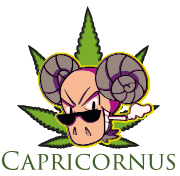 Capricorn (Dec. 22 – Jan. 19)
Mercury enters Aquarius in your 2nd house of income, budgeting and values. This is a good time to plan business strategies. Don't feel pressured to make quick decisions. It's okay to think things through until you are ready to commit. Upgrade your tech gadgets and invest in learning skills that'll help you earn more.
Prepare for calming mind and body effects with Wedding Cake. Its tangy herbal flavor is great for pain relief and an appetite boost.