Your Monthly Marijuana Horoscopes
For April 2021!
---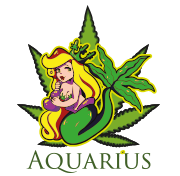 Aquarius (Jan. 20 – Feb.18)
A new moon will go into your 3rd house on the 11th in the sign of Aries. This is a considerable moment to be deliberate about communication matters. Do you want to write a book or get started on setting up a blog? Enroll in a short educational course? Or launch an e-commerce store? You will be in alignment with the cosmos if you begin the initial steps. Pluto is squaring the moon suggesting that you could have some destructive ways that need to be addressed before you can proceed with something new.
Despite all that's going on in the world, as long as you keep Platinum Punch in the rotation, your world remains calm and at peace.
---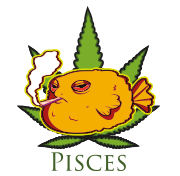 Pisces (Feb. 19 – Mar. 20)
We all get to greet a new moon in Aries on the 11th of this month. It is entering your 2nd house of earned income and material possessions. You have the opportunity to make intentions based on making money from home because Mars, Aries ruler, is in your 4th house which signifies your home life. Pluto is squaring the new moon suggesting that you need to grow in the area of your life that houses your networks and long-term goals. There may be some hindrance inside your friend circles. Transformation needs to happen here.
Bring vibrancy and productivity into your life with this Sativa-based Orangeade. A dark green frosted nug makes for an ultimate daytime hybrid.
---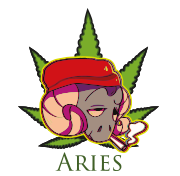 Aries (Mar. 21 – Apr. 19)
The new moon in Aries occurs on the 11th. This will rise in your 1st house of self and the physical body. This is an opportunity for making plans on how you want to appear to others, whether it's transforming your manners or refining your taste in clothes. In the midst of this new moon squaring Pluto, you may have to acknowledge negative personality characteristics that have been holding you back. Watch out for negative chronic behaviors and compulsiveness in order to know what insists upon improvement.
Get a boost out of low vibrations with ease and Gelato 45. End gloomy life cycles with this sweet-candied strain and its delightful effects.
---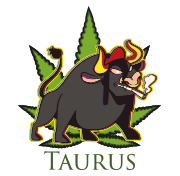 Taurus (Apr. 20 – May 20)
On the 11th, the new moon happens in Aries within your 12th house. The new moon signifies a period of beginning something new and with intention. With the new moon occurring inside your 12th house, arrange your intentions in private. The 12th house further represents conclusions, so you may have to clear up any harmful habits, attitudes or thought patterns that are no longer helping you in order to plant positive seeds.
Life experiences come with some agitation, at least Banana Sherbert will deliver the high vibes and an unsurpassed smoke sesh without exception.
---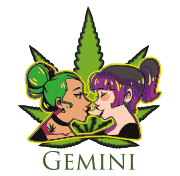 Gemini (May 21 – Jun. 20)
There will be a new moon in Aries in your 11th house. What are you trying to manifest during this period? Make use of your friends and associates to make something happen. The new moon is squaring Pluto as it passes through; prompting you to accept the change and transformation that is occurring with your trusted relationships or funds. Face any issues or concerns in this area so that you can start something new that is beneficial in moving you in the direction of your long-term goals.
Whether you need a good strain to smoke while chilling or you are looking for pain relief, Strawberry Cookies offers the best taste that's nice and smooth yet strong.
---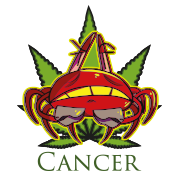 Cancer (Jun. 21 – Jul. 22)
A new moon ceremony is occurring on the 11th within the sign of Aries. Even though we are experiencing a lot of skillful interaction due to Mercury positioned here, you have the opportunity to gain favorable results with this new moon and to encourage public recognition. Pluto is squaring the new moon indicating some adjustments are required in your sentimental or professional relationships in order to advance smoothly in your career. Pluto demands evolution in your one-on-one relationships so that your new moon intentions may thrive.
Animal Cookies meets OGKB and Wet Dream. Spark up Cement Shoes, a couch-lock strain that's perfect for when you're in the mood for a movie marathon.
---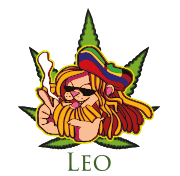 Leo (Jul. 23 – Aug. 22)
On the 11th, a new moon in Aries will appear in your 9th house. Simultaneously while talking and thinking about 9th house things because Mercury is also in Aries, you can initiate what you want to be manifested in this domain. Creating intentions regarding teaching or travel is in sound alignment with this new moon. The new moon is squaring Pluto, so something requires evolution within your everyday routines and your well-being in order to recognize desirable results. What personal methods or habits are barriers that are blocking your progression?
Grapefruit Durban: Citrus taste, dynamic high. Treat yourself to an intense, sweet strain that's got an exceptional blow.
---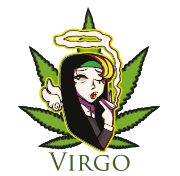 Virgo (Aug. 23 – Sep. 22)
The new moon positions itself in Aries on the 11th in your 8th house. You have the opportunity to create different plans on how you address shared finances or how you show up in your private relationships. Pluto is squaring the moon revealing to you that it is necessary to evolve in the 5th house area of life that embodies hobbies, entertainment and entrepreneurship. Are you being too somber and not making any time for joy?
Gorilla OG features a cross between GG4 and Mango Kush that you can meditate to, zone out to and perfectly end the night with.
---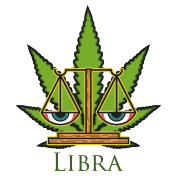 Libra (Sep. 23 – Oct. 22)
With the new moon in Aries happening on the 11th, you can establish plans to be more confident and self-assured in your relationships because this new moon is in your 7th house. Before you encourage newness in this realm, it's important to look at Pluto. It is squaring this moon, so it is possible you need to stop some negative habits in your home and personal life. They could be preventing you from propelling ahead in your one-on-one relationships.
Brownie Scout is a premium strain that goes a step beyond the social and giggly strains that comes with some hybrids.
---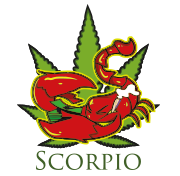 Scorpio (Oct. 23 – Nov. 21)
The new moon on the 11th will be in Aries in your 6th house. Set an intention for a new beginning in your work and health life. What are some new ways you can be of service to others? Pluto is squaring this moon meaning you need to evolve or transform something in your immediate environment before this new beginning can happen.
Rainbow Sherbert is a slippery slope between extreme concentration or zenful calm; a perfect balance with a sweet smoke.
---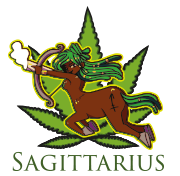 Sagittarius (Nov. 22 – Dec. 21)
On the 11th, we welcome a new moon that will live in Aries for a few days, entering your 5th house of fun, entertainment and romance. This is the chance to set in motion new starts in this part of your life. Pluto is squaring this new moon so in order for new beginnings to develop, you must get truthful and transform in your money affairs and what you think is worthwhile to you. Are you overspending or giving attention to people or situations that aren't serving you?
With so much THC in this Sativa-dominate strain, Mr. Clean makes it impossible to experience low moods, which makes it even more of a joy to get through the day with.
---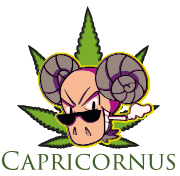 Capricorn (Dec. 22 – Jan. 19)
On the 11th, a new moon will take place in Aries in your 4th house representing home, private life and emotional stability. What do you want to make a reality in your private life? You'll have to be the one to bring this about. The moon is squaring Pluto directing you to develop or change within yourself. Are you being truthful to yourself about how you're expressing yourself to others?
Chem de la Chem is a balance of body relaxation and mental stimulation that feels euphoric and heady. Sativa's are known to help you focus and be productive. This strain keeps you sharp.