Your Monthly Marijuana Horoscopes
For October 2021!
---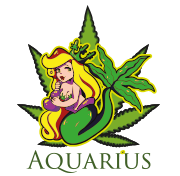 Aquarius (Jan. 20 – Feb.18)
You'll be seeking a new direction this month as the New Moon enters Libra in your 9th house of publishing, foreign places and people and specialized knowledge. You may be in need of restored faith or a new philosophy. This is a good time to seek balance and fellowship to help regain hope.
Enhance your night in with Grape Pie that will provide the happy effects.
---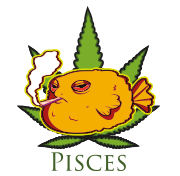 Pisces (Feb. 19 – Mar. 20)
This is a good month to find balance in areas related to debt, joint resources or healing methods as the New Moon will be in Libra in your 8th house. Just be sure to avoid signing contracts due to Mercury being in retrograde and you may not have all the information necessary to make a well-rounded decision.
Water signs can tap into their creativity and go with the flow nature with Mendo Breath. Fall into deep relaxation and imagination with this heavy hitting indica.
---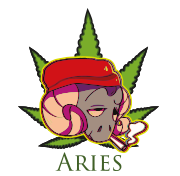 Aries (Mar. 21 – Apr. 19)
Your committed relationships, and interpersonal conflicts are opening up for you to set new intentions with the New Moon entering Libra in your 7th house, you'll gain a new perspective on your relationships that can take you in a new direction. Signing agreements can be tricky at this time with Mercury being in retrograde.
Paired with berry flavors and calming effects, Granddaddy Purple is a couch lock sleepy strain that is sure to give you new ideas while you sleep or relax, helping you wake up feeling motivated.
---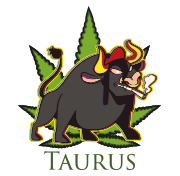 Taurus (Apr. 20 – May 20)
As you plant new seeds of intention this month and as the New Moon transits through Libra in your 6th house, this is a good time to begin something new related to health and daily routines. Look for newness, balance and inspiration in the mundane areas or the parts of life that are on autopilot.
Purple Punch is a wonderfully relaxing strain ideal for calming your mind, easing tense muscles and nights in.
---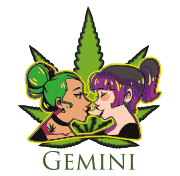 Gemini (May 21 – Jun. 20)
This is the time to set new intentions because the New Moon is entering Libra in your 5th house of children, creative expression and friendly competition. You can focus on your inner child and find that place of fun and light hardheartedness within you to create balance.
Restoration is fully in your hands with G13. Bred from several super hybrids, it's perfect for supreme relaxation.
---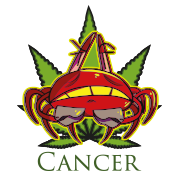 Cancer (Jun. 21 – Jul. 22)
Be mindful of all the energy surrounding the home, family, property and patriotism as the New Moon enters Libra in your 4th house this month. Do you feel emotionally secure and safe within yourself? Putting a focus on your relationships related to your home life can bring more balance.
Peanut Butter Breath is perfect for chilling in nature. Simply spark up and taste the peanut butter flavor.
---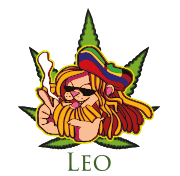 Leo (Jul. 23 – Aug. 22)
You'll be receiving a fresh perspective related to your 3rd house of communication, teaching, learning and neighborhood during the New Moon in Libra transit this month and you may be looking for an adjustment with the people you come into contact with often. Be careful about entering into any new contracts at this time since Mercury is in retrograde.
Get work done with Super Lemon Haze and release lots of energy. It is perfect for feeling energetic and getting you moving.
---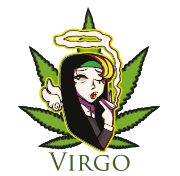 Virgo (Aug. 23 – Sep. 22)
Setting intentions around earning money and boosting your self esteem will bring balance to you as the New Moon transits Libra in your 2nd house. Be open to partnerships that bring you value and how you can bring equal exchange. This could look like coaching or collaboration projects.
Boost your mood with reassuring optimism. Lava Cake has a happy essence that is a natural trait of the strain.
---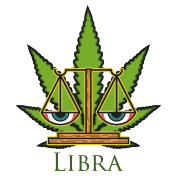 Libra (Sep. 23 – Oct. 22)
The New Moon has moved into your sign this month and you may be feeling emotionally connected to your immediate external environment. This transit is happening in your first house of identity. This is a good time to change your style such as getting a new hair cut or rearranging your living space.
Tap into excellent focus. Apple Jack will have you finishing online courses and solving puzzles with it's mentally stimulating effects.
---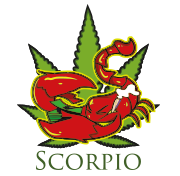 Scorpio (Oct. 23 – Nov. 21)
You must adapt to something that is ending and make intentions for healing over something that has caused your life to be imbalanced. You can tap into dreams and symbolism with this New Moon in Libra transit that's happening in your 12th house motivating you to tend to spiritual management.
Blue Dream is a creative stain that lets you enjoy your hobbies and get in a euphoric zone.
---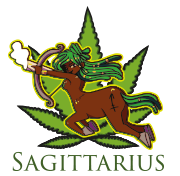 Sagittarius (Nov. 22 – Dec. 21)
A lot of energy is happening within your friend groups and long term aspirations beginning early this month. The New Moon is transiting Libra in your 11th house. You may need to make some adjustments to your network with more focused intention.
The fun keeps going with Jillybean. All activities become upbeat with this strain from dancing to socializing.
---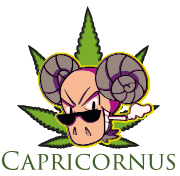 Capricorn (Dec. 22 – Jan. 19)
The New Moon enters Libra in your 10th house of career, status and achievements. This is a good time to set new intentions regarding what you are known for or to start new work projects. Strengthening relationships within the industry you are involved in is also aligned with this energy.
MAC is a super hybrid mix ideal for when you want to laugh. Its high THC levels will also make you eat a whole bag of chips.