Your Monthly Marijuana Horoscopes
For June 2021!
---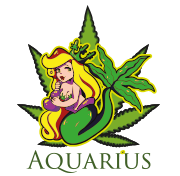 Aquarius (Jan. 20 – Feb.18)
In spite of Jupiter and Neptune shifting into retrograde in a deeply tangible zone for the next couple of months, be watchful for the indulgent times that'll be a drain to your resources (largely your bank account), the people who don't match your positive energy, and the alleged "opportunities" that feel way too dicey.
The ups and downs of life can sometimes become too much, at least Zkittlez will come through with the positive vibes and a highly ranked smoke session at all times.
---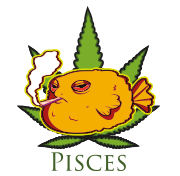 Pisces (Feb. 19 – Mar. 20)
As the Venus in Cancer transit leisures in, there's a fondness to infatuations or dreamy coupleships and perhaps an immoderation of the senses. The forthcoming weeks bring plenty of recreation, appreciable love, and attention to youngsters or something you've been caring for. For you, this will be an effect of a lot of cheerful creativity, private pastimes, or the feeling to be noticed in relationships.
Boost yourself out of energy that is beneath you with effortlessness and a strain of Sherbert which puts a close to gloomy moods with its sweet taste and captivating effects.
---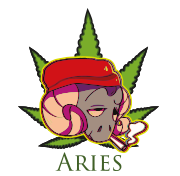 Aries (Mar. 21 – Apr. 19)
As Jupiter, the wise sage goes retrograde at the end of the month (June 20th), Neptune, the kingdom of the mystical, also comes into its retrograde five days later (June 25th). This energy mixture reduces the risk-taking and amplifies the ethereal. For you, the following months will stimulate you to have mighty faith and conviction in your healing, restoration, sacred beliefs and unique expansion. You can escape from the jail of unachieved dreams.
Regain enthusiasm and fruitfulness to your days with the powerful hybrid, Gorilla Glue. A penetrating yet, mood-boosting flowerlet with a lot to offer.
---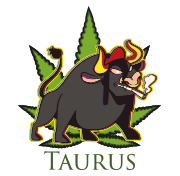 Taurus (Apr. 20 – May 20)
The closure of the Venus in Gemini transit lends a helping hand while you've immersed yourself in a pool of social domination. In addition to your natural ability for being willful, the fixed purpose you've secured yourself with now instructs you on the reward that is obtainable to you when you care for your own adeptness and friendships. Center in on relationships that perceive to be growing well after a season of superficial link-ups.
In the midst of everything that's happening all around us, as long as Wedding Cake is kept in the rotation, the world stays tranquil and unruffled.
---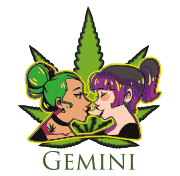 Gemini (May 21 – Jun. 20)
Take in the more intellectually refreshing moments that drop into your life and the understandings that enlighten you from surface-level encounters. This will not be an effortless thing to do. The two-and-a-half days that the New Moon is in Gemini brings an excess of exhilaration and physical energy with a clear vision on what your priorities are. Also, the social activities you should get involved in next as eclipse season unfolds.
Blue Dream equalizes full-body relaxation and cerebral revamp. This happy plant champions bursts of energy.
---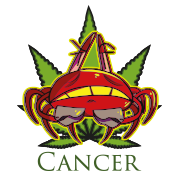 Cancer (Jun. 21 – Jul. 22)
A divine counselor or teacher will help a lot as Jupiter and Neptune go retrograde in your 9th house. Sensing that we can trust in a guiding or invisible power as we live out our lives, even when we can only see a small picture, helps us recognize that we are on a truth-seeking expedition. And honestly, determining where we are right now is crucial for accepting our capabilities, brilliance, and destiny.
Runtz is a Zkittlez and Gelato crossbred strain that has 19% THC, giving you the power to experience delightful mystical phenomenon.
---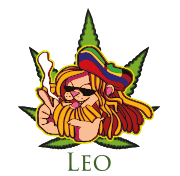 Leo (Jul. 23 – Aug. 22)
As Cancer season begins, vulnerabilities and an emotional state of uncertainty can attract both wisdom and disenchantment. There's good cause to get away from it all, but there's also a shiftiness when it comes to relating to the people, places and things that are circling around you, like a somewhat 'keep at arm's length' feeling. You may be tapping into delicate issues that are within the collective awareness.
Gelato is a blend of apex joyousness and a slow-rise energy lift; an unblemished balance between potency and a candy-flavored smoke.
---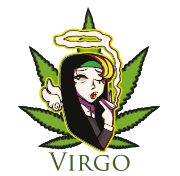 Virgo (Aug. 23 – Sep. 22)
As Cancer season draws close, it extends an offer for you to review your intentions on an ongoing basis. Pay attention that we are setting foot into a bit of full Moon-type unpredictability; nostalgic about the past, oppositioned to change, and complete withdrawing when we feel upset. What about your methods of reasoning, ideas, scrutinization, or charity feels supportive? Stay with the systems that keep you in a mind-frame of ambition with your networks and when engaging with society. This season warrants a future-aligned point of view.
Ice Cream Cake is a winning variety of Indica that outshines other body high strains.
---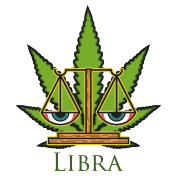 Libra (Sep. 23 – Oct. 22)
As the gusts of the Venus in Cancer transit pick up, you're more susceptible to feel it in a way that summons you away from surface-level environments and into worthwhile and important ones. Self-control and authority over yourself is your soundtrack this month, and although there is foreseen limitation towards going the distance, there is also pressure you must step up into a leadership role.
Purple Punch hallmarks a hybridization of Larry OG and Granddaddy Purple that you can genuinely vibe or relax with for an exemplary evening.
---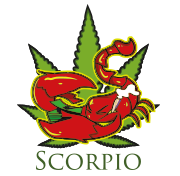 Scorpio (Oct. 23 – Nov. 21)
As the currents of the Mars in Leo transit breeze through at the middle of the month, you're reminded of how crucial it is to remain composed with your aspirations in your profession. It's not that you need to do so out of the absence of uncontrolled behavior with people in power, though it wouldn't hurt to ease up on your eagerness a bit. It's just that you are conquering the ins and outs of the links between charming forcefulness and concrete gains.
Girl Scout Cookies (GSC): Strong, intense, enjoyable effects. Treat yourself with a good-spirited, munchie-induced strain that's an unmatched daily smoke.
---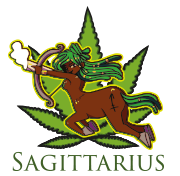 Sagittarius (Nov. 22 – Dec. 21)
With the gusts of Jupiter retrograde and the mists of Neptune retrograde positioning themselves in mid to late June, you get some notable instruction on issues surrounding stability that are impacting your home and personal life. It's not that you don't have cause to pay more attention to family or roommate dynamics, it's that your energy is best used by your belief that you have these intuitive thoughts for a reason. Respond harmoniously with tolerance or empathy.
OG Kush is derived from a triple-cross of Chemdawg, Lemon Thai, and Hindu Kush. Fire up this strain for a fueled body high. Ideal for late-night healing and stress ease.
---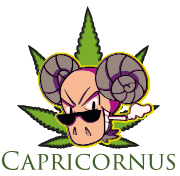 Capricorn (Dec. 22 – Jan. 19)
As Venus completes its indulgent outing through Gemini season, it gives you a signal on how to balance with your work surroundings and daily to-do's. The need to demonstrate your proficiencies into gifts that have durability and tenacity is just part of your DNA. This month you get to be an onlooker to the process of advancement of a project or partnership that becomes clear evidence of your self-worth.
If you require a joyful strain to inflame while unwinding or release from the irritating resonance of the day, Sour Diesel gives the perfect energizing effects.