Your Monthly Marijuana Horoscopes
For September 2021!
---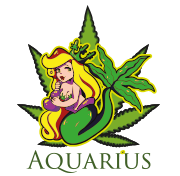 Aquarius (Jan. 20 – Feb.18)
You'll be seeking equilibrium this month as Mercury enters Libra in your 9th house of belief systems, higher learning and publishing. You may be looking for relatability in a way that connects to a bigger picture. This is a good month to begin studying something you're already informed about, but diving deeper with the intention of gaining specialized knowledge.
As a fruity strain with an immediate buzz, the loud results of Gelato #41 come from the 24% THC, allowing you to get creative for much-needed balance this month.
---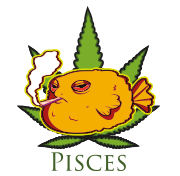 Pisces (Feb. 19 – Mar. 20)
It's time to be more balanced in your thoughts about your intimate relationships and money matters. What is true or false when it comes to this area of life? Does there need to be more justice or fairness? Harmonious communication is the key to balance and this month. Be mindful of how you're relating and connecting to triggering issues.
Charm the people closest to you while maintaining your individuality with a trendy sweet strain. With a delicious taste and lemon scent combined with stress-relief effects; Gushers diminishes the irritations of the day.
---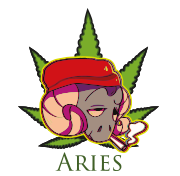 Aries (Mar. 21 – Apr. 19)
Your ideas, discussions and mental energy are making efforts to achieve balance with Mercury entering Libra in your 7th house of relationships, you'll put a lot of work into how you have a rapport with others in a way that initiates balance. Consider all sides and think in a way that results in fair outcomes.
At 27% THC, the loud effects of the Kush Mints strain come with a minty aroma and taste also a relaxed mood elevation.
---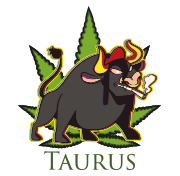 Taurus (Apr. 20 – May 20)
As situations take place throughout each day this month and as Mercury transits through Libra in your 6th house, think about what's fair in all situations. When a negative thought arises, focus on whether it is true or not. This will tell you if you are in balance or not.
Before Cherry OG: Daily routines were unpleasant, challenging and rigid. After Cherry OG: All is lively, energetic and mind-body buzzing.
---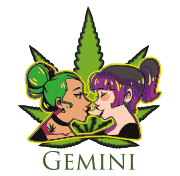 Gemini (May 21 – Jun. 20)
It's time to gain perspective on what's happening internally and externally because Mercury is entering Libra in your 5th house of hobbies, romance, and play. You can only control your own behavior so pay attention on balancing your thoughts this month. Your ideas and conversations will be focused on your creativity, children, and what inspires you.
The savvy way to get stimulated and centered is with Lemon Haze which lifts your mood and helps you get things done while triggering your appetite reminding you to eat when you're in the zone.
---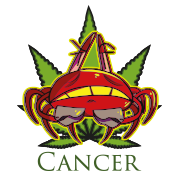 Cancer (Jun. 21 – Jul. 22)
Think about how you are relating to your family, housemates and your home in general as Mercury enters Libra in your 4th house this month. Is the connection balanced between what you think makes you feel secure and your home life? What private situations could benefit from more fairness?
Apple Fritter: A full-body relaxing hybrid that turns on the creative side of the brain.
---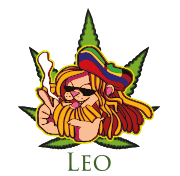 Leo (Jul. 23 – Aug. 22)
You may be noticing some unfairness in your surroundings and within your neighborhood during the Mercury in Libra transit this month and you may be thinking about justice. Are you feeling unaligned with what's going on around you? Is it causing negativity? It could be related to your thinking. It's something to consider as Mercury moves through your 3rd house of immediate environment.
If you've been wanting to try Sherblato, now's the time. Find time to take a break from fixed schedules and meticulous plans with a boost from Sherblato.
---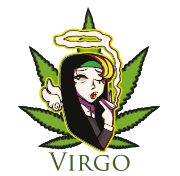 Virgo (Aug. 23 – Sep. 22)
Your thoughts and conversations are centered around your financial earnings, material ownership and what makes you feel comfortable as Mercury transits Libra in your 2nd house. Notice this month how you are relating to the things you own and how you earn income so you can see where you need balance. It may be a good time for decluttering.
Lemon Tree lifts you higher and does it well. It helps you reach a state of excitement. No more anxiety, pain or paranoia. Only good vibes and motivation.
---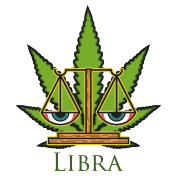 Libra (Sep. 23 – Oct. 22)
Mercury has moved into Libra this month and you may be thinking about how you can be fairer to yourself. This transit is happening in your 1st house of ego, personality and physical appearance. If you are grappling with negative thoughts, you must find out if they are true. Disconnect from false narratives about yourself to find balance.
When it comes to Gelonade, you can imagine a state of comfort and well-being. That's because once you have contact with its energizing effects, you'll gain the uplifted confidence to step into main character energy.
---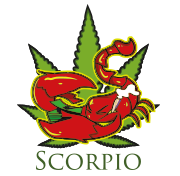 Scorpio (Oct. 23 – Nov. 21)
You must figure out if your habits, actions and conflict resolution style are causing imbalanced thinking. You can tap into healing or lightness of spirit with this Mercury in Libra transit that's happening in your 12th house that rules spirituality, transcendence and dreams. Find time to be alone this month to help you recognize and let go of any self-sabotaging behaviors.
Cherry Pie will be your new favorite daytime strain. It'll help diminish tension and pressure while you're giving your attention to your ambitions.
---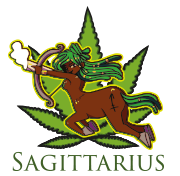 Sagittarius (Nov. 22 – Dec. 21)
A lot of conversations and connections are happening around you in public or online this month. Mercury is transiting Libra in your 11th house of friends, long-term goals and technology this month and if you bring attention to getting along well with others during this time, you can expand or refine your network in a way that brings balance.
Schedule a night in with Lucid Bolt, an Indica-dominant hybrid, which is cheerful and de-stressing.
---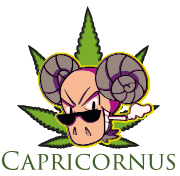 Capricorn (Dec. 22 – Jan. 19)
Mercury has entered Libra in your 10th house of career, legacy and public status. This month is a great time to offer a lot of mental energy towards what you want to accomplish and how you want to be seen in the world. You have to exercise social etiquette in negotiations and public interactions of all kinds starting this month.
Triangle Kush has inspiration, mood uplifters, and pain relief that induces heavy sleep or relaxation. A well-spent day brings happy sleep.