Your Weekly Marijuana Horoscopes!
---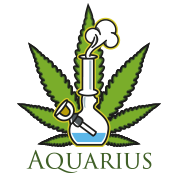 Aquarius (Jan. 20 – Feb.18)
New Year's Eve stands out as feisty Mars moves into your sector of communication, making this a lively and sociable way to welcome in 2019. And you could be a lot more proactive in the six weeks that Mars journeys through this zone. It's a great time to network, study, and market your goods and services. And if you have a product, blog, or website to launch, this can be a great time to go ahead.
There is also a powerful focus on your spiritual and psychological sector. As the sun aligns with teacher Saturn in this zone on Tuesday, you may become aware of the changes you need to make inside yourself in order to accomplish your goals. If you're genuinely serious about this, getting help from a life coach or mentor can make a huge difference. Moreover, with a solar eclipse in this zone on Saturday, the intention to change could alter your destiny for the better.
You might find that this year you need to focus on yourself more than you have in the past – only once you've been able to make positive changes for yourself can you reach your goals. A strain like Purple Wreck is going to leave you feeling relaxed and focused, with the chance to be energizing in small doses and sedating in larger ones both helping you get things done and rest when you have finished.
---
Pisces (Feb. 19 – Mar. 20)
If you've wanted to sort out your finances and done nothing about it, this can all change starting this week. With feisty Mars moving into your money zone on Monday, you could experience buyer's remorse regarding the amount you spent over the holidays.
Don't feel guilty, but do take responsibility for improving on and taking control of this area of your life. Writing down your expenses every day can help you pinpoint where money is being wasted and enable you to make some important changes.
In addition, your social life gains in importance. You might feel that it's your duty to support your friends and any causes that are meaningful to you. Chatty Mercury enters your social zone on Friday and encourages you to connect more regularly with your friends and perhaps get involved in certain groups. A solar eclipse in your friendship zone on Saturday suggests that someone in your circle could have a profound impact on you.
You might be working on improving your finances to get things going right for the year from the start – but this can be stressful and leave you frustrated. A strain like Island Sweet Skunk has the perfect balance of THC and CBD and leans more toward the anxiety melting and energizing sativa effects that will help you keep your focus on whats important.
---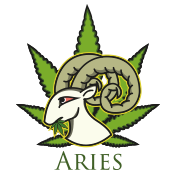 Aries (Mar. 21 – Apr. 19)
Feisty Mars moves into your sign on New Year's Eve, just in time to welcome 2019. This surge of energy could see you enjoying the celebrations and ready to hit the ground running the following day when the new year begins.
However, you could have a reality check on January 1 as the sun merges with cautious Saturn in your sector of goals and responsibilities. Your holiday may come to a swift end as more important matters cry out for attention.
New ideas and opportunities could show up as the week progresses if you can be willing to move out of your comfort zone. Lively Mercury moves into ambitious Capricorn on Friday, signaling you may be ready to embrace 2019 for real and get down to work. And with a solar eclipse in Capricorn on Saturday, a new beginning is possible. You could have an opportunity to change jobs or take your business to a new level over the coming weeks and months.
If you're focusing your efforts on your career with the start of the year, then you will want a sativa that will keep you focused but leave you without the anxiety of trying something different. Pineapple Thai is a perfect strain as it offers a high CBD level along with the usual THC and is known for leaving you clear-minded, focused and euphoric – perfect for getting things done.
---
Your psychological and spiritual sector could be stirred up on Monday as dynamic Mars enters this sector for a six-week stay. Its presence here can bring to the surface any issues that are ready to be resolved and released. In fact, the coming weeks offer you a chance to do some emotional housecleaning. You'll be ready to welcome new opportunities when lively Mars moves into your sign in February.
Your thoughts could swing from the subtle to the practical as the sun ties with cautious Saturn on Tuesday. You might be ready to pursue a goal that leads you down a new path in life. If so, this is certainly the week to go ahead.
With chatty Mercury moving into Capricorn and your sector of far horizons on Friday and a solar eclipse here on Saturday, the cosmos is encouraging you to be bold and inquisitive. Rewards await you if you're willing to take a leap of faith.
If you are preparing for some changes and preparing to take a new direction with your life then you will benefit most from a sativa strain. Apollo 13 is a rare strain but worth the potentially higher price tag for it's energizing cerebral buzz and uplifting feelings that leave you focused and ready to tackle any project or problem.
---
As 2018 passes into memory and 2019 begins, lively Mars moves into your social sector bringing opportunities for a fun and riotous New Year's Eve. This dynamic energy could see you being proactive when it comes to mingling and meeting new people.
However, as the new year begins, you could become aware of situations that need attention so you can be free to move ahead and embrace other options. This week can underscore your instincts in this regard. You might realize how you've been held back in the past by hanging on to issues or people that no longer serve you. If you're going to do your best in 2019, certain things need to change. As inquisitive Mercury moves into Capricorn on Friday, you have an opportunity to ask yourself some searching questions. The insights you receive could be very revealing.
On Saturday, the solar eclipse in your sector of transformation could see you taking steps to implement the above ideas.
If you're starting off your year with some soul searching and figuring out which opportunities are the ones that will be best for you then you'll want a strain that will keep you feeling positive and mentally stimulated. Super Lemon Haze is a hybrid with a sativa like energy boost followed by indica effects like physical relaxation and the ability to fall into deep thought or conversation.
---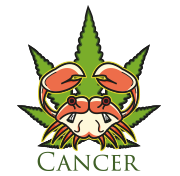 Cancer (Jun. 21 – Jul. 22)
Regarding your ambitions, things may have been ticking along much as usual for some while now. However, this will all change this week. With courageous Mars moving into Aries and your sector of career and responsibility on Monday, you'll feel renewed enthusiasm to accomplish important goals. And at the end of this week, electric Uranus, which has been rewinding for some months, turns direct. This, too, can herald a time of change and fresh opportunities.
Nevertheless, you can't ignore the feelings and needs of others in your life. You might have to take these into account as you plan your strategy for the year ahead. But if others are too demanding and preventing you from living your life to the full, that's another matter. This week's influences and Saturday's solar eclipse can encourage you to set firmer boundaries and be stronger in this regard.
You are likely focusing on fast-tracking your own career path with new opportunities in the start of this year and your best pairing with strains is going to be something that leaves you energized and focused. Blue Dream is a favorite of many that has these qualities as well as a physical calm and relaxation and a long-lasting effect that will leave you ready to take on everything with renewed ambition.
---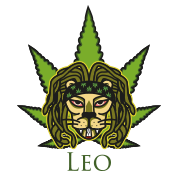 Leo (Jul. 23 – Aug. 22)
Feisty Mars moves into your sector of travel, exploration, and far horizons on Monday, ending 2018 on a dynamic note. As it will be here for a six-week stay, you might decide to take an early vacation and get the new year off to a cracking start.
However, Tuesday could be more sobering as the sun in your sector of work and service merges with prudent Saturn. Much as you'd like to get away from it all, you're also aware of your responsibilities and need to include these as you make your plans. In fact, the coming days could underscore your desire to get away from it all, as well as the need to put in constant effort to accomplish your goals.
With lively Mercury moving into your work zone on Friday and a solar eclipse in this same sector on Saturday, the cosmic message may be to take a closer look at your routines. By strategically changing them, you might have more freedom to get away.
Sometimes you feel the need for a break when a break simply isn't possible – and if you're starting your year off that way it can feel even more stressful than it needs to be. For this week your best bet is a powerful indica strain like King's Kush, which is known for sedating effects, bouts of euphoria and fits of the giggles.
---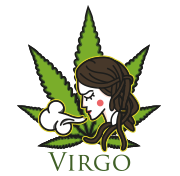 Virgo (Aug. 23 – Sep. 22)
Your sector of shared assets, business, and transformation gets stirred up on Monday as fiery Mars moves into Aries. As it will be here for six weeks, there will be plenty of opportunities to act on those issues that have needed attention for some time. Dynamic Mars is like a broom that sweeps clean. Anything that no longer serves your best interests might be best swept away and replaced with something more conducive to your plans.
At the same time, there's a lot of activity in your creative and romantic sector over this and coming weeks. The sun aligns with careful Saturn on Tuesday, so you could be inclined to commit to a creative idea or budding romance and take it from there. And with a solar eclipse in your leisure and romance sector on Saturday, destiny may be at work. Whatever you begin at this time could have quite an impact on your life.
This year could be one where you focus more on your personal relationships than you have in years past – but sometimes this can be stressful and leave you awake and thinking late into the night. A strain that will help ensure a restful sleep so you can tackle anything that comes your way, like Purple Urkle which is known for powerful relaxing and sedating effects, is just what you need.
---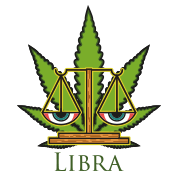 Libra (Sep. 23 – Oct. 22)
You could become more proactive concerning your relationships as lively Mars enters this zone on Monday for a six-week stay. This influence can stir up your social life and give it extra sparkle. It can also encourage you to be more open and honest with certain people. If you've tended to compromise, you may no longer feel like doing so.
Home and family affairs are also in the spotlight. You could have a decision to make as early as Tuesday, when the sun in your domestic sector aligns with prudent Saturn. Messenger Mercury also enters this sector on Friday, encouraging you to get organized in preparation for the new opportunities that 2019 can bring.
With a solar eclipse in this sector on Saturday, a fresh start is possible. If you've been thinking about moving, this could be when you get more serious about it.
There may still be a lot of thinking to do when it comes to how you're going to start your best year – so an indica that is known for euphoric feelings and deep thought is perfect. Grape Ape is a perfect match with its physically relaxing effects paired with a thought-provoking cerebral buzz.
---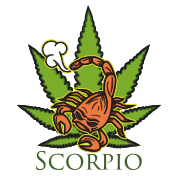 Scorpio (Oct. 23 – Nov. 21)
You could start thinking about your wellness goals for the new year as soon as 2019 gets underway. With dynamic Mars, your co-ruler, entering your sector of lifestyle and well-being on Monday, you might be aware that something needs to change. You could be very enthusiastic about ditching old habits and embracing more life-enhancing ones.
At the same time, you might be eager to increase your business by marketing your goods and services. The days ahead could see you planning a strategy that you can apply, which could be crucial to making the kind of progress you've dreamed of. Whatever ideas you have will only come to life through hard work, and this is something you're very aware of. With inquisitive Mercury entering Capricorn on Friday, you might be more willing to apply yourself.
On Saturday, the solar eclipse in your communication sector could be a major turning point that inspires future success.
If you're wanting to embrace change in the new year, then you will want a strain that both helps you feel motivated and relaxed, so you can keep yourself moving forward. Purple Trainwreck is a slightly sativa dominant hybrid strain that leaves you energized with an uplifting, motivating and creativity boosting mental relaxation that will fit all your needs.
---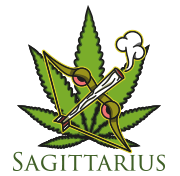 Sagittarius (Nov. 22 – Dec. 21)
You'll be ready for adventure and new opportunities on Monday as energetic Mars powers into Aries and your leisure zone. As it will remain here for six weeks, it can be a great opportunity to burn off energy and any excess pounds gained over the holidays. Whether you enjoy competitive sports, hiking, or some other vigorous activity, you'll feel much better for staying active.
The cosmos also encourages you to get your finances in order. As January 1 rolls around, the sun in your money zone engages with sobering Saturn. If you did overspend in December, this is your chance to reset your budget and get back on track. Be sensible about this, though, and don't make it so difficult for yourself that you can't continue.
With a solar eclipse in your financial zone on Saturday, an opportunity to increase your income could show up now or in the coming weeks, and this could make all the difference.
With a new year leaving opportunities open for you to explore you'll want a strain that will help you kick-start your day with energizing feelings of well-being and motivation. Sour Diesel is a fast-acting strain that is perfect for combatting any stresses and leaving you alert and focused, ready to take on anything.
---
If you've been thinking about making changes at home for some while, the presence of dynamic Mars in this zone as of Monday could help make them a reality. With upbeat Mars in your domestic sector, the coming weeks can be your opportunity to get rid of clutter and reclaim some space. And if there are pressing family issues that need to be dealt with, you'll be likelier to get them out of the way, too.
However, on January 1, the sun in your sign aligns with prudent Saturn, making you very aware of all the things you hope to accomplish. As Mercury, the planet of talk and thought, enters your sign on Friday, planning and strategy will be key to making a success of your ideas.
On Saturday, the solar eclipse in your sign is an important one. It can mark a time of dynamic change that sets you on a new and meaningful path.
There isn't a better time to start working on things you've been putting off than the start of a new year, so a sativa strain that will melt your stress and help you focus is perfect. Pandora's Box is a cross between potent sativa's Jack the Ripper and Space Queen that will leave you euphoric and feeling creative and energetic.